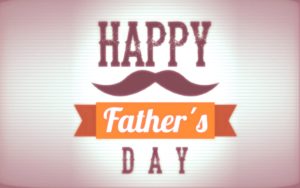 Father's Day is June 19th – next weekend!
It is hard to believe that half the year is almost over and Father's Day is next weekend. So to say thank you to all our dads who do so much for us on a daily basis, we are offering a whopping 20% off your entire order – because becoming a father is easy enough, but being one can be very rough! The sale will start tomorrow, Friday, June 10th through Friday, June 17th!
Looking for a way to show your love and appreciation all year long? Why not treat dad to his favorite Cardamom & Curry teas every month by joining our Teas of the Month Club? After joining, please feel free to send us an email at sales@cardamomandcurry.com and specify which teas you would like to receive and we will specialize your order for you. And we'll throw in 2 extra teas this month to sweeten the deal! Our teas are great iced, just sayin!! (Our Teas of the Month Club is not eligible for the 20% off.)
Thank you Dads for all you do!!
Come by for a cuppa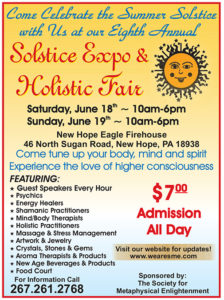 We continue to do holistic events all around the country. One event near our hometown is an event you won't want to miss. Please join us at the Solstice Expo & Holistic Fair in New Hope, PA on June 18th and 19th. Bring dad out and treat him to a cup of his favorite tea, iced or hot, and stock up on your favorite teas.
In addition to serving and selling our delicious and healthy teas, Paula will bring her massage table to do what she loves best – aside from making tea of course – BOWEN THERAPY. She's been a practitioner for over 15 years and has assisted many on their road to recovery from various ailments. You can visit her website at http://www.bodymindbowen.com.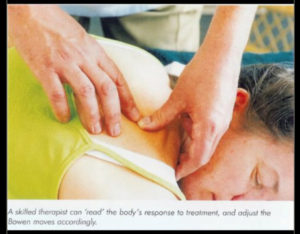 SAVE THE DATE! You really don't want to miss this event if you're in the area. Please come visit us.
Tea peddling
Because we've been traveling around the country, tea peddling, if you will, we are selling out fast so we'll be making new batches of some teas, including our white tea and turmeric teas. They'll probably be available by the beginning of August. Our turmeric tea continues to be our number one best selling tea for inflammation. We just can't seem to keep in in stock.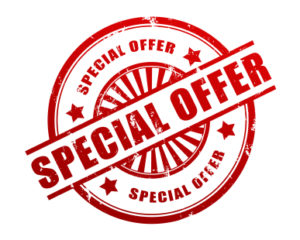 Take 20% off your order from Friday, June 10th through Friday, June 17th. Please use code dad16 when you place your order and your discount will be applied then.
Offer valid from 6/10/16 – 6/17/16 only.  One coupon per customer. May not be combined with any other coupon or offer or for our Teas of the Month Club.
————————————————–
AND PLEASE FOLLOW US ON
FACEBOOK, INSTAGRAM, AND PINTEREST!
————————————————–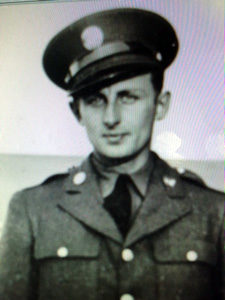 Happy Father's Day to all dads and dads-to-be, and of course a special blessing and prayer to our beloved fathers who are not here in body, but remain always with us in spirit.
A NOTE FROM PAULA: "This is a picture of my father, Joseph E. Miller, from whom I got my good looks. I love you daddy!!!"
Love and Blessings to All,
Paula & Nick
Cardamom and Curry LLC
EMAIL:  sales@cardamomandcurry.com
PHONE: 925-667-0815
ORDER OUR TEAS ONLINE TODAY: www.cardamomandcurry.com
Cardamom & Curry – YOUR cup of tea!