Hello and Happy Halloween!!

A special WELCOME to our new C & C family from around the country. And if we met at a holistic show recently, well thanks for coming by our booth and getting to know our teas and us! Our newsletter as well as our website are all about giving you great information on our teas, including how to make the best cuppa tea ever. We want to share in your journey of health and wellness as you savor our wellness teas! 
We Dare You To Join Us This Halloween!
This weekend, Oct. 31st and Nov. 1st, we are being represented by the famous Bombay Nick at the ROTA Psychic Fair, 2004 Fairgrounds Rd. Monterey, CA. Hours: Saturday from 10-5:30 and Sunday 10-5. Get more details here: http://www.rotapsychicfair.com/
November East Coast Events 
Next we will be serving tea on the East Coast! Here are a few of our events and locations:
If you're in the area, please come by our booth for a visit. Our next series of events will be posted in the forthcoming newsletters so you can join us as we travel to a city near you!
Welcome To Autumn – 

My Most favorite Time of Year! 
The falling of leaves, the amazing colors that paint the landscape, the sweet chill in the air, well it just makes you want to drink a warm cup of TEA, right? And we have the PERFECT Autumn chai for you called, aptly enough, Autumn in Aloobari. It's reminiscent of Grandma's pumpkin pie and is one of our most popular. This wonderful tea is spiced perfectly as a morning black tea, an afternoon pick me up or as a decadent evening dessert served in a demitasse cup with whipped cream and a dash of nutmeg. Serve this tea and, as my mama would say, "you'll be the hostess with the most-ess!" 
---
Wait…did I see something about a SALE???  Yup, our All TREATS, No TRICKS Sale for 3 days only!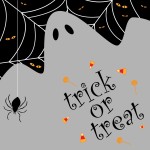 All weekend long starting Friday morning, Oct. 30th through Sunday evening, Nov. 1st., all teas and coffee/cooking spices are 15% off!!! Please use the special code "boofest15" when you check out. Discount will be applied at that time. Enjoy!!
Offer valid from 10/30/2015 – 11/1/2015 only. One coupon per customer. May not be combined with any other coupon or offer.
ORDER OUR TEAS ONLINE TODAY: www.cardamomandcurry.com
---
Making The Perfect Cup Of Chai Is Easy!!
We'll show you how.  Go to our website's brewing instructions page and scroll down to the bottom of the page to watch a video on how to make chai authentically. Our customers tell us how they have mastered the art of making chai after watching this brief presentation!
The Holidays Are Almost Here!
In case you haven't noticed, holidays are rapidly approaching. In upcoming newsletters, we will be giving you some warm and wonderful suggestions for tea cooking, baking recipes and gift ideas.  In the meantime, be sure to stock up on your wellness teas to fight off colds and fortify your immune system. Don't forget to use our money-saving coupon.
We Recommend….
We just make a new batch of Malabar Coast Turmeric Tea for those of you who like a more savory tea! The sea salt and cayenne pepper are blended in the right proportion to just tickle your throat with a bit of heat! We always get a lot of compliments on this tea!
Final Thoughts
As we travel around this beautiful country and take in all the gorgeous landscaping that Mother Nature has created, it is a wonderful time to reflect on what is most important in our lives and the many blessings that we receive daily. One of our most treasured blessings is YOU! Thank you for enriching our lives with your presence. We so enjoy meeting you all. If we can be of any assistance in helping you prepare your teas, don't hesitate to get in touch with us. You are welcome to write to us at: sales@cardamomandcurry.com and be sure to "LIKE" us on Cardamom & Curry on FACEBOOK. 
---
FOLLOW CARDAMOM & CURRY ON FACEBOOK, INSTAGRAM, AND PINTEREST!
---
So with that, be well and enjoy the season till we meet again!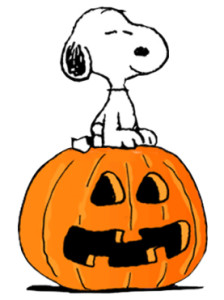 Happy Halloween!
Paula & Nick Sabharwal
Cardamom & Curry, LLC 
3457 Brownsville Rd.
Trevose, PA 19053
925.667.0815
ORDER OUR TEAS ONLINE TODAY: www.cardamomandcurry.com
Cardamom & Curry – YOUR cup of tea!