Mother's Day is next weekend!!
Flowers are a nice gift but dare we say our custom blended wellness teas are better?  Be sure to take advantage of our special coupon below and order your Mother's Day gift NOW. There's no time to waste and lots of delicious teas to taste.
Busy Bees Blending…
Welcome to spring, my favorite time of year. Everything is in bloom including our TEAS!!!  It seems that health and vitality are in demand and we like it.
Between traveling around the country doing holistic and spiritual events almost every weekend, we depleted our supply of teas. Sold out. Gone.
But…
We have been busy as bees blending new batches of your favorite wellness blends. These fresh batches have come out, well, beyond SPECTACULAR!!
Here is a just a few of our new batches of tea:
Golden Temple turmeric tea (our turmeric teas are our most popular and quickly sell out)
Kali's Offering
Scents of Santara
Brahma's Nectar
Shiva's Grace
Good Afternoon
Vanilla Chai
A new and delicious batch of Jaisalmer Gold turmeric tea with crushed almonds is almost ready.
BRILLIANT IDEA: A monthly Mother's Day gift for your favorite mom.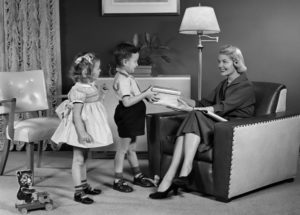 May we recommend our popular Tea of the Month Club? It's the perfect gift for Mother's Day – it keeps on giving all year long.
We have had many letters and emails from customers telling us how much they enjoy receiving our teas in the mail without having to place an order. Our gift to you is not only will you receive two teas for the price of one but we will throw in an extra two pouches when you purchase this package for our Mother's Day event (for the first month only the recipient will receive 4 pouches of tea in the initial order). Please note Tea of the Month Club is already discounted and not part of the 20% off sale.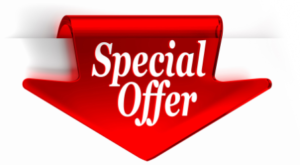 Take 20% off your order from Friday, April 29th through Thursday, May 5th.
Please use code mom16 when you place your order
and your discount will be applied then.
Offer valid from 4/29/16 – 5/5/16 only.  One coupon per customer. May not be combined with any other coupon or offer or for our Tea of the Month Club.
---
FOLLOW CARDAMOM & CURRY ON FACEBOOK, INSTAGRAM, AND PINTEREST!
---

We have an upcoming event in Mt. Shasta, California
We'll be at the 22nd Annual Wesak Celebration in Mt. Shasta, CA on May 20-22, 2016. Stop by and see us if you're in the neighborhood. Mt. Shasta is one of our favorite places on earth to participate in events! Learn more about Mt. Shasta.
America, the Beautiful
In closing, as we travel around the country, we are in awe of all the beauty that surrounds us. What a perfect time of year to reflect and renew our commitment for vibrant health and be grateful for those we love and the places we love.
Wishing every mother, grandmother and great grandmother a very happy and blessed Mother's Day. Thank you for all you give us with a mother's love!
I will leave you with this saying…
"To the world you are a mother,
but to your family you are the WORLD."
Please email us any time. We'd love to hear from you with suggestions and comments.
Love and Blessings to All,
Paula & Nick
Cardamom and Curry LLC
EMAIL:  sales@cardamomandcurry.com
PHONE: 925-667-0815
ORDER OUR TEAS ONLINE TODAY: www.cardamomandcurry.com

Cardamom & Curry – YOUR cup of tea!