Happy Holidays from Cardamom & Curry 
… Your Cup of Tea!!
This is the news you have been waiting for all YEAR!! 
Our TWELVE DAYS OF CHRISTMAS Sales Event!!
Starting Friday morning, December 11 to Tuesday evening, December 22, 2015, please take 20% off your entire order.
It is our way of saying thank you to all those who have enjoyed our teas over this past year. We are especially grateful to our long time loyal friends and customers. If you are new to Cardamom & Curry Teas, we hope that you will join that treasured community and enjoy our teas for many, many years to come.
Please use the special code hoho2015 when checking out. Your discount will be applied to your order at that time.  Please note that we have sold out of some teas, and we will do everything possible to accommodate your order. If we have to substitute anything, we will keep it as close to what you ordered. 
Offer valid from 12/11/2015 – 12/22/2015 only. One coupon per customer. May not be combined with any other coupon or offer.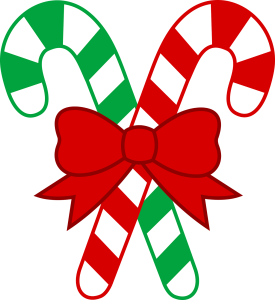 Quick and Easy Applesauce Recipe
Here's a little something I whipped up in a pinch!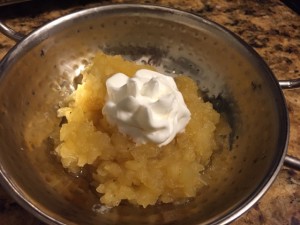 I had apples that I wanted to use up and didn't have the time to do the whole pie thing, so I sliced the apples up, put in a little bit of water and cooked it on medium heat just until the apples got soft. I added a 1/2 tsp. of our coffee/cooking spice, "Madagascar Coast". The ingredients are cardamom, cinnamon, and Madagascar vanilla. I didn't even add a sweetener because the spices add such a fabulous flavor, you hardly miss the sugar. And of course I can't do without my whipped cream.  Enjoy!
Remember our spices can be used to add to your holiday baking and is delicious over ice cream. Put it in your coffee as you brew it for naturally flavored coffee; use about 1/2 tsp. in the basket for about 4 cups.  ORDER SOME TODAY!

Closing Thoughts
As the year comes to a close, I reflect how on we have been blessed this year!
I am so grateful that family is close by. I live 15 minutes from my kids and seven grandchildren! And we truly enjoy traveling around the country, meeting new friends and taking in all the sites as we drive. (We will still be doing holistic shows all around the country so stay tuned for upcoming events.  In January, as we take a break from all the traveling, we will be blending new batches of tea.)
Thank you all for taking the Cardamom & Curry journey with us, without you, we would not BE!! In GRATITUDE!
We wish you all a very happy holiday season and a new year filled with joy and abundance!
Love and Blessings to All,